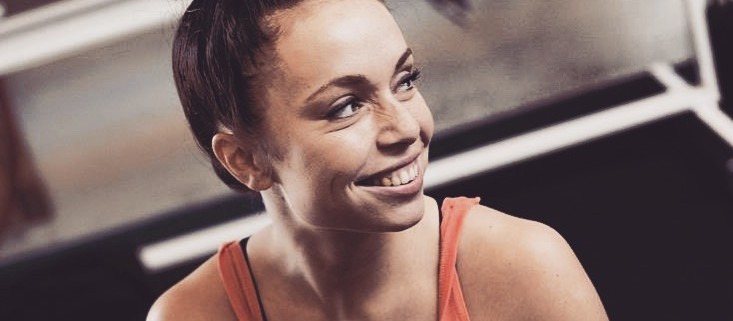 Workout of the day (WOD)
For time:
200 Assault Bike Calories
150 Bench Press, 70/47,5kg
100 Atlas Stone Ground To Shoulders, 60/45 kg
50 Tire Flips
* In teams van vier. Eén atleet werkt, de anderen drie rusten.
Challenge of the month – April
Met de hele box:
1.500.000m Run
In de box focussen wij ons deze maand op het hardlopen. Het maakt niet uit of het je favoriete onderdeel is of niet, er beter in worden is nodig om je algemene fitheid te verbeteren. Voor sommige zijn het de lange afstanden die hen nekken, voor anderen de snelheid op korte afstanden.
Alhoewel wij richting de helft van de challenge komen voor deze maand moet er nog behoorlijk wat meters worden afgelegd. In de aankomende week gaan wij ook nog hardlopen maar dit zal waarschijnlijk niet genoeg zijn om ons doel te halen. Daarom delen wij vandaag workouts met jullie die je wellicht tijdens je volgende open gym sessie kunt doen. Deze helpen je om fitter te worden, met zijn allen dichterbij het gestelde doel te komen en je fitness level op Beyond The Whiteboard te updaten. Een echte win-winsituatie. 
"Severin"
For time:
50 Strict pull-ups
100 Hand release push-ups
5k Run
"RJ"
5 rounds for time of:
800m Run
5 Rope Climbs
50 Push-ups
"Pyramid Double Helen"
For time:
1200m Run
63 Kettlebell Swings, 24kg/16kg
36 Pull-ups
800m Run
42 Kettlebell Swings, 24kg/16kg
24 Pull-ups
400m Run
21 Kettlebell Swings, 24kg/16kg
12 Pull-ups
"Small"
3 rounds for time of:
1000m Row
50 Burpees
50 Box jumps, 24″/20″
800m Run
For time:
1600m Run
For time:
800m Run
For time:
400m Run
"Death By Run"
With a continuously running clock perform:
Run 10 m in the first minute
Run 20 m in the second minute
Run 30 m in the third minute…
Continuing this for as long as you are able.
https://crossfitalmere.nl/wp-content/uploads/2017/04/IMG_7505.jpg
733
733
Wesley
https://crossfitalmere.nl/wp-content/uploads/2020/12/CFalmere_logo_Y-B-300x169.png
Wesley
2017-04-22 05:00:20
2017-04-18 12:43:40
22 april 2017: Run Forrest Run!