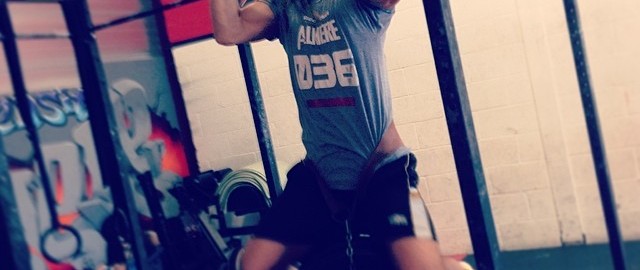 Workout of the day (WOD)
"Tabata something else"
Complete 32 intervals of 20 seconds of work followed by ten seconds of rest where the first 8 intervals are pull-ups, the second 8 are push-ups, the third 8 intervals are sit-ups, and finally, the last 8 intervals are squats. There is no rest between exercises.
* Vergelijk je score met de WOD van 7 april 2014. 
Challenge of the week – week 21
2 min. AMRAP of:
Hang dumbbell squat clean, 15kg/10kg
Begin de dag vandaag met een lach. Goede begeleiding tijdens je workouts is belangrijk en dat bewijst het volgende filmpje maar weer. De ene na de andere fitness blooper is te grappig voor woorden. Door onveilig gebruik van materialen, verkeerde uitvoeringen of totale onkunde komen de meest hilarische situaties voorbij. Nu snap je waarom je bij ons in de box je aan de regels moet houden en de veiligheid voorop wordt gesteld. Als je in de bodem van de squat vast zit hoef je daarom niet om je moeder te roepen, wij staan altijd in de buurt om jullie te helpen. Fijne dag allemaal!
https://crossfitalmere.nl/wp-content/uploads/2014/05/davidpulw.jpg
640
640
Wesley
https://crossfitalmere.nl/wp-content/uploads/2020/12/CFalmere_logo_Y-B-300x169.png
Wesley
2014-05-21 07:30:23
2014-05-21 07:15:10
21 mei 2014: Don't try this at home...