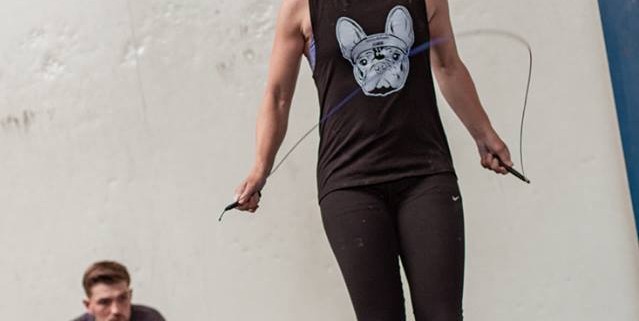 Workout of the day (WOD)
4 rounds for time of:
50 Pistols, alternating
400m Run
30 Dumbbell squat cleans, 22,5kg/15kg
20 Dumbbell push press, 22,5kg/15kg
* In teams van twee. Eén persoon werkt, één persoon rust behalve tijdens de run.
Challenge of the month – September
Eat meat and vegetables, nuts and seeds, little starch and no sugar.
https://crossfitalmere.nl/wp-content/uploads/2018/09/40546702_2098982966787622_5670551651967041536_n.jpg
960
639
Joyce
https://crossfitalmere.nl/wp-content/uploads/2020/12/CFalmere_logo_Y-B-300x169.png
Joyce
2018-09-15 05:00:16
2018-09-10 15:30:03
15 september 2018: Workout of the day